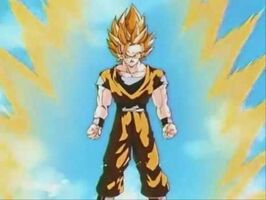 This Page is a collection of Dragon Ball, Dragon Ball Z, Dragon Ball GT and Dragon Ball Kai Amv (music videos) Fights< Fell free to add a video, as long as it is an amv and is added in the correct Section.
Dragon Ball Fights
Edit
Kid Goku vs Kid Krillin:
Edit
Dragon Ball Z Fights
Edit
Vegeta vs Android 19:
Edit
Piccolo vs Android 17:

03:13

Papercut - Piccolo vs Android

Edit
Goku vs Frieza:
Edit
Goku vs Cell:
Edit
03:11

DBZ Goku vs Cell Hero Amv.

Edit
Dragon Ball GT AMV
Edit
Goku Super Saiyan 4 vs Baby Vegeta:
Dragon Ball Kai Fights
Edit
Goku vs Vegeta:
Edit
Ad blocker interference detected!
Wikia is a free-to-use site that makes money from advertising. We have a modified experience for viewers using ad blockers

Wikia is not accessible if you've made further modifications. Remove the custom ad blocker rule(s) and the page will load as expected.