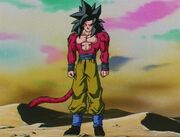 This page is about your favorite Dragon Ball GT(not movies) Scene.
Please put your scene, under this section the way i did:
For example: Raging Gohan's favorite scene
Edit
That's it happy editing!

Raginggohan

contribs
Dark Prince's favorite scene
Edit
I'm not a big GT fan but my favorite scene would have to be this one of course: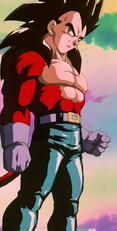 Supreme Gogeta's favorite scene
Edit
I thnik we all know my favorite scene is super sayian 4 Gogeta!
Ad blocker interference detected!
Wikia is a free-to-use site that makes money from advertising. We have a modified experience for viewers using ad blockers

Wikia is not accessible if you've made further modifications. Remove the custom ad blocker rule(s) and the page will load as expected.