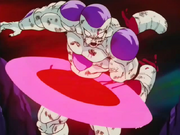 This page is about your favorite Dragon Ball Z(not movies) Scene.
Please put your scene, under this section the way i did:
For example: Raging Gohan's favorite scene
Edit
That's it happy editing!

Raginggohan

contribs
Blalafoon's favorite scene
Edit
Epsilon Master's favourite scene
Edit
When Vegeta fights Goku, after killing Nappa Epsilon talk contribs. 17:02, January 29, 2013 (UTC)
Ad blocker interference detected!
Wikia is a free-to-use site that makes money from advertising. We have a modified experience for viewers using ad blockers

Wikia is not accessible if you've made further modifications. Remove the custom ad blocker rule(s) and the page will load as expected.